Free Sound Effects
PacDV has been producing royalty free sounds for filmmakers, sound designers, music producers, film students, and multimedia developers since 2001, and our sounds have been featured in a variety of independent films and videos, television programs, documentaries, commercials, games, radio shows, and new media projects. On this web site you find sound clips that we have decided to make available free for you to download.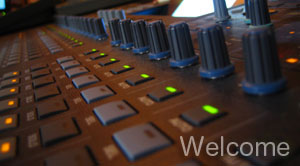 You may use the sound effects and audio clips on this web site free of charge in your video, film, audio and multimedia productions but do not re-sell or re-license the sounds to anyone else, post on a web site for download, or link directly to individual sound files. We hope you enjoy browsing our royalty free sound effects and royalty free music collection!
Ambience
A set of ambient background sounds.
Domestic
A wide array of household sound effects.
Interfaces
Beeps, clicks, clunks, zings, and zoops.
Machines
Various kinds of machine sound effects.
Mechanical
A collection of mechanical sound effects.